The first step in optimizing the performance of your light commercial HVAC system in Chicagoland is calling (312) 313-8411. You'll never get an automated voice. At Chicago HVAC Repair Doctor, we always answer and never fail to provide a successful and sustainable solution. Passionate about supporting our community and local business owners, our priority is completing the best job possible, every time.
Expert Light Commercial HVAC Services
No matter the challenge, Chicago HVAC Repair Doctor is ready to roll up our sleeves and work hard. We truly get to know our clients to better achieve immediate and long-term goals. Our techs adhere to our mission of transparency, honestly answering questions, filling you in on all options, and helping you determine the right course of action. We bring something extra to every job. We truly care about your satisfaction with all aspects of our performance.
Chicago HVAC Repair Doctor maintains qualification as a Rheem Pro Partner and offers free quotes on new equipment. From boilers and commercial packaged units to sheet metal fabrication requirements, all installation projects are carried out quickly, in an organized fashion, and to proper protocols. We even send out an email when you're due for maintenance to ensure the fulfillment of warranty obligations. We go above and beyond.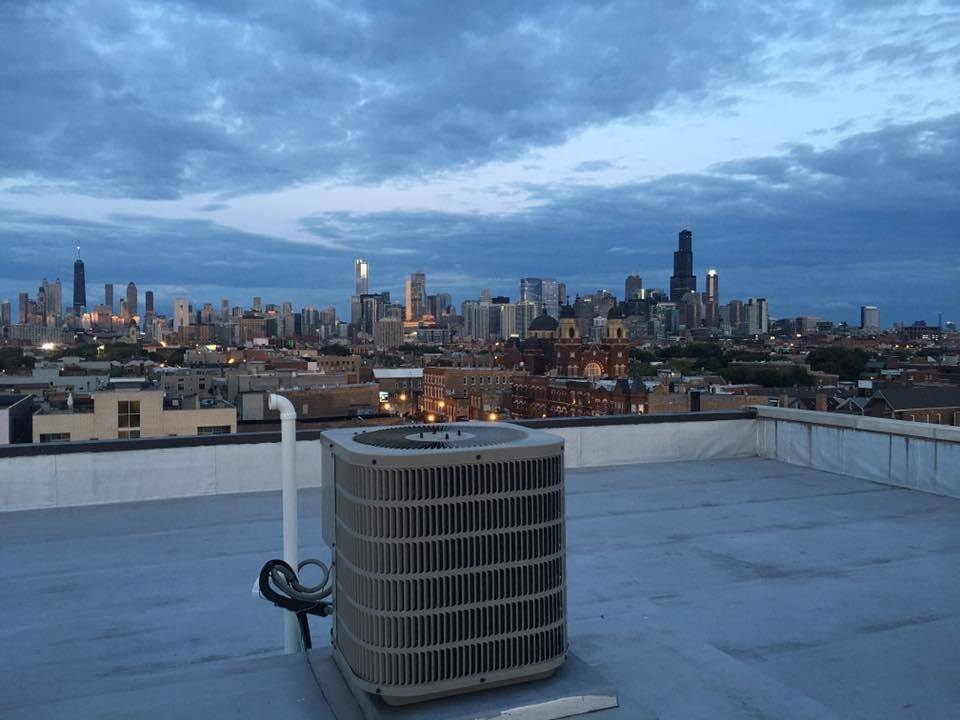 Commercial Heating & Cooling System Installations & Repairs
As a family-owned operation, Chicago HVAC Repair Doctor recognizes the need for an HVAC supplier you can totally trust. We're here to exemplify the role. We've designed our maintenance plan to maximize system reliability, efficiency, and longevity and include lots of perks to make it easier for you. For repairs, know that we won't ever leave you without a resolution. Chicago HVAC Repair Doctor also simplifies things with appointment confirmation the day before and text/email alerts when we're en route. Chicago HVAC Repair Doctor is available to you 24/7, 365 days a year, handling light commercial HVAC emergencies across Chicago, Hillside, Oak Brook, Elmhurst, Westchester, Oakbrook Terrace, and Melrose Park, IL.